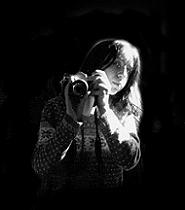 The Internet has a reputation for allowing people to indulge the worst of themselves in the shelter of relative anonymity. Undoubtedly that reputation is somewhat deserved, but there is another, much more positive side to the absolute freedom of expression provided by online communication. It can give everyone a chance to be heard; students and housewives and businesspeople are suddenly on equal footing with celebrities and politicians and respected journalists. Anyone can make their own web page and speak their own mind, and their views are accessible to the whole online world.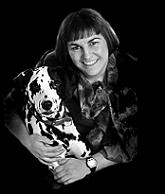 For prolifers, the internet has opened up a world of opportunities to reach out to the public, educate, and contradict the pervasive steriotypes about our cause. Online pregnancy counselling provides women facing unplanned pregnancies with sound information and advice without pressure; the discussion can end with the click of a mouse, and many undecided girls and women who might otherwise shy away from prolife resources feel confident enough to seek us out. Educational and political prolife organizations, lacking budgets to equal Planned Parenthood's, are suddenly as accessible to students and voters as their flashier, better-funded pro-choice counterparts. A simple search for the word "abortion" on any internet search engine will provide links to hundreds of prolife sites, ranging from traditional conservative Christian groups to consistent life ethic efforts linking prenatal and animal rights.
The reality of the humanity of the unborn, portrayed in pictures and written text, is for the first time effortlessly accessible to anyone right in their own home. Pictures of thumb-sucking fetuses aren't just being waved by protestors in front of clinics; they are displayed on mainstream websites about pregnancy, or in the online embryology departments of colleges.
And it is making a difference; abortion rates are down, and so is public support for the so-called right to choose.
The News and Views section of The ProLife Woman exists to give prolife women, who may not have the time or inclination to create a whole web site of their own, a place to express their views on issues related to the prolife cause. It is beneficial to have many different viewpoints from many different people all in one place, easily accessible to any undecided person who may wander onto the site. The views expressed in these several editorials belong to the authors, and are presented here for your consideration and enjoyment. Please consider adding your own voice to the mix!